Claire Nightingale is to speak at the British Orthodontic Conference in Glasgow in September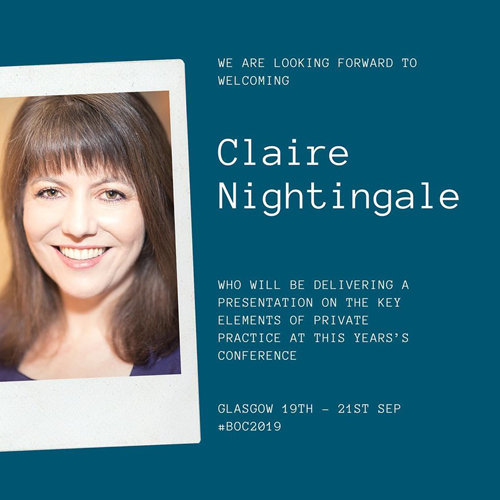 At the age of 12, Claire Nightingale decided she would become an orthodontist. As her career pathway unfolded, she was unsure if she wanted to become a Consultant Orthodontist or run a specialist orthodontic practice. So she did both, and had three children along the way, (as many others have done too). However, it took 19 years from the start of her specialist training in 1993 before all those aspirations came together, culminating with the purchase of her own private orthodontic practice in 2012.
However, this simply proved to be the start of the next marathon. In her presentation, "The key elements of private practice: personal chemistry, not rocket science", Claire shares her professional journey and tips for successful private practice. Unsurprisingly, resilience is one.
A graduate of Newcastle and Bristol Universities, Claire is a Consultant Orthodontist at Watford General Hospital two days a week, and spends the remaining three days a week in her private orthodontic practice in South Kensington, London, where she is a sole practitioner, working with a team of two orthodontic therapists, dental nurse, dental hygienist, receptionist, and cleaner. On weekends, she does the laundry, whilst trying to stop her daughter from studying and encouraging her sons to start.
To book your place at this year's conference and to take advantage of our early booking discount, visit https://www.bos.org.uk/BOC-Glasgow-2019 and book before 30th June.
---