Claire Is Now WIN Accredited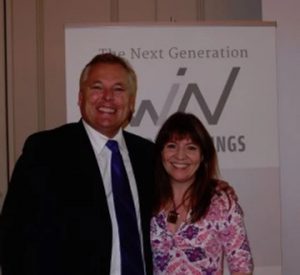 Over two days in October, Dr Claire Nightingale attended the WIN accreditation course at the Landmark Hotel in London and looks forward to introducing it to her patients at Queens Gate Orthodontics. She is seen here with Prof Dirk Wiechmann, the creator of both the WIN and Incognito lingual appliance systems. Could you be her first patient with this fabulous method of creating beautiful smiles?
Lingual appliances offer patients the opportunity to straighten their teeth without anyone needing to know they're wearing braces and offer a great alternative to traditional fixed braces. If you're considering straightening your teeth but are unsure about braces, why not speak with us about WIN or Incognotio?
---